Military members who have completed at least one year of service as active duty or as a National Guard/Reservist can now apply for fast-track acceptance at Michigan's Davenport University, which has been marked as a "military-friendly school."
"Davenport is actively tackling several educational challenges for members of the military," said Davenport President Richard Pappas. "We've developed a three-pronged initiative to address costs, credits, and speed-to-degree. Ease of acceptance was the logical next step toward helping our servicemen and women achieve their educational goals."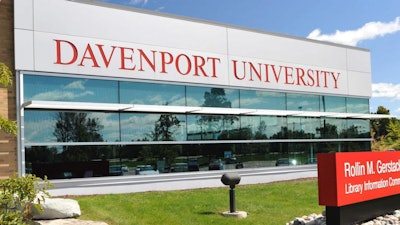 There is no application fee to apply and those who qualify may even receive college credit based on their military service. Davenport says it offers more than 600 course equivalency credits for military personnel and veterans through the Military Credit Equivalency Grant, allowing some to earn a four-year degree in three years. Davenport is one of seven universities in Michigan to have the grant.
"Providing our active military and veterans with credits for their experience acknowledges the on-the-job training they've received," Pappas said. "This experience should be rewarded."