Houghton College and Aquiline Drones has announced a five-year partnership to offer online, instructor-guided drone pilot training to current and future students. Houghton is the first four-year educational institution in New York State to add an Aquiline Drones pilot course to its curriculum. The training will prepare students to take the exam required to become a licensed drone pilot under the Federal Aviation Administration (FAA).
"Equipping students for personal and professional success demands our embrace of relevant and emerging technologies," said Houghton College President, Dr. Wayne D. Lewis, Jr. "Houghton prioritizes alignment between our degree programs and industry realities. We are committed to the integration of our liberal arts foundation with professional and applied learning experiences. This exciting new partnership with Aquiline Drones allows us to do just that; providing Houghton students with exceptional preparation to enter this in-demand field."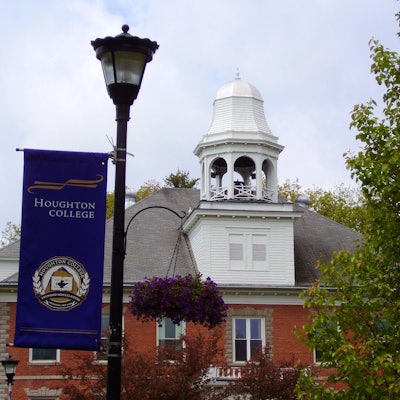 Aquiline Drones, a commercial drone manufacturer and cloud technology company in Hartford, Conn, created its Flight to the Future online drone pilot training program as a remedy for America's staggering unemployment rates due to the ongoing pandemic.  Besides attracting applicants from all parts of the country and from a diversity of industries, Aquiline Drones Founder and CEO Barry Alexander noticed that numerous inquiries resulted from several community colleges in the area, which offer that training as only a certification course. 
"We are honored that Houghton College realizes the high-tech journey that our drone pilot training offers and has chosen to adopt it as two, separate, instructor-guided courses," said Alexander. "Their commitment to engage students in a hands-on, upwardly mobile field of study that is growing exponentially with a potential market share of $127 billion is to be commended."
Houghton College will offer two courses:
Drone Operation and UAV Aeronautical Procedures - an introduction to drones, that prepares students for the FAA Commercial Drone Pilot (Part 107) certification exam
Cloud Connected Drone Operations, Computing and Analytics – focused on digital technologies that are enabling cloud-connected commercial drone operations and unmanned aerial systems (UAS) provider business formation. 
Additionally, the course will provide artificial intelligence (AI) assisted sessions and individual flight training with drones. The two, three credit-hour, 8-week courses will be available and offered year-round starting March 7, 2022.  Online registration is now open at: www.houghton.edu/Drones. 
"Our partnership with Aquiline Drones marks the beginning of a new and exciting chapter for Houghton College. We are confident these courses will propel our students' learning and skills to new heights," concludes Lewis.