University of Iowa (UI) junior Gursharan Virk, 22, is the first Sikh Air Force cadet in U.S. history to receive a waiver to wear a traditional Sikh turban, beard, and "kara" bracelet while in uniform, the waiver being granted nearly two years ago, The Gazette reported.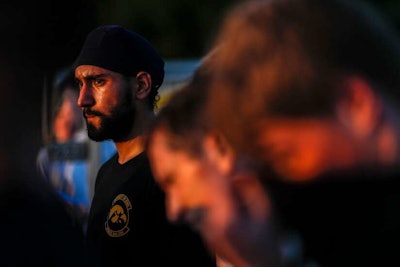 In the Sikh faith, a turban symbolizes a person's commitment to values of oneness, love, and service.
The revelation took Virk by surprise.
"We had no idea," Virk said. "I found out this April 2022 that I'm the first."
The Air Force chaplain and legal authorities reviewed the waiver request, and UI administrators took care of much of the application, leaving Virk to make his case.
"I had to write a letter about why it's important to me, what it means to me, what it means to my religion," Virk said. "And I had to send a picture of myself in a turban with a beard."
The Sikh Coalition, a New York City-based nonprofit advocacy group, estimates about 100 openly practicing Sikhs are in the U.S. Army and Air Force.
"Cadet Virk is just the latest example of the shift in our culture that has allowed us to open that aperture wider than we ever have before," said Col. Corey Ramsby, the commander overseeing the U.S. Air Force ROTC.