The University of South Florida (USF) is partnering with MacDill Air Force Base to increase educational opportunities, aiming to ultimately encourage and bolster study in fields such as science, technology, engineering and math (STEM).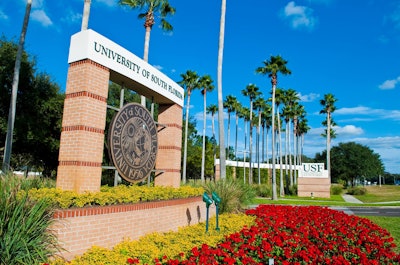 USF students will have access to internships, research projects, guest speakers, and mentoring.
Also, MacDill Air Force Base will provide educational opportunities not otherwise available to USF participants, including available laboratory personnel to teach science courses and a program where students can earn academic credit for defense laboratory research work.
"USF is experiencing an incredible upward trajectory, and that is in part because of our robust relationships within the community — including our connection to MacDill Air Force Base," USF President Rhea Law said. "Our university has a lot to offer through our faculty expertise, cutting-edge technologies and state-of-the-art facilities, and MacDill Air Force Base has a wealth of knowledge and experience to provide to us as well. This expanded partnership will create a symbiotic relationship between the two groups in support of the Tampa Bay area's students, researchers and the greater military community."