Nebraska lawmakers are exploring creating a statewide process for service members to pursue higher education, KPVI reported.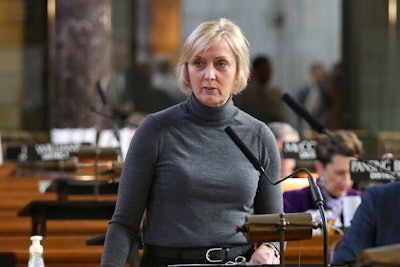 The Nebraska Legislature's Education Committee held a hearing Friday, launching a feasibility study for a state process that awards college credit based on military education and training. Students affiliated with the military can already receive college credit at many Nebraska institutions, but Education Committee Chairwoman Sen. Lynne Walz (D-District 15) said the study aimed to ease and clarify that process.
To note, Walz said that there was no timeline for the study and could not say whether any legislation would come from it.
States without military member college credit policies can effectively serve service members, but there is sufficient evidence to show that states with such policies generally get better results, said Sara Appel, associate director of policy and research initiatives at the Midwestern Higher Education Compact.
Lt. Col. Phil Turner gave the committee recommendations for a potential Nebraska policy, emphasizing consistency, clarity, and partnerships with organizations working on the issue.