Johns Hopkins University (JHU) is partnering with the U.S. Space Force to host space-focused courses for the branch's officials starting next year.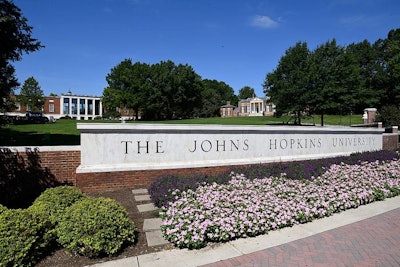 The electives will be held at JHU's School of Advanced International Studies (SAIS) in D.C.
In-residence intermediate and senior developmental education programs – focused on policy, deterrents, international affairs, space, and engineering – will be available to officers, service members, and civilians in the Space Systems Engineering course.
"The students down there will have a chance to learn from the Space Force and the members of the military that are in those courses," said Dr. Patrick Binning, chair of JHU's Whiting School of Engineering's Space Systems Engineering program. "Plus, members of the military will be interacting with other leaders who are interested in international affairs, international deterrence, policy and aspects of defense that SAIS is such an expert in educating."
Binning is also mission area executive for the school's Applied Physics Laboratory. The lab will offer research and development on space-related technologies and access to Space Force's work.
The JHU program will be competitive in its selection process. Those in the program will receive master's degrees.
"Developing guardians to compete and prevail in space and cyberspace requires a guardian-focused professional military education experience," Maj. Gen. Shawn Bratton, space training and readiness commander, said in a statement. "The space domain requires a unique education for space-minded professionals; partnering with Johns Hopkins SAIS enables guardians greater access to cutting-edge STEM electives, laboratory research opportunities and a wider range of commercial space sector program opportunities in the Washington D.C. area."