Arizona high school seniors who plan to join the military after graduation will be able to attend Arizona State University (ASU) immediately after finishing military service through a new program.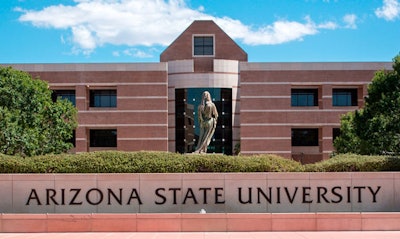 The program – The Veteran's Commitment Plan – is intended make the path from military service to college easier, foregoing having to get transcripts and test scores from high schools to apply. This plan seeks to help students prepare for college after service early, while they are still in high school.
Per the plan, an Arizona high school student who plans to enlist after high school can apply to ASU, and if they meet admission requirements, are automatically admitted. Then they can defer enrollment for as long as their service contract is in effect. If a student decides to extend their service, they remain eligible for the program. Once honorably or medically discharged, they can join ASU at the start of the following semester.
Those graduating from high school in Spring 2023 will be the first eligible. Program participants are also eligible for ASU's New American University merit scholarship.
"ASU takes pride in being a military-friendly school and meeting our learners where they are throughout their academic journey," said Matt Lopez, associate VP for academic enterprise enrollment and executive director of admission services. "Graduating high school students with a drive to serve our nation shouldn't feel they need to choose between earning a college degree or joining the armed forces."
Students can also begin taking ASU courses through ASU Online while on active duty.