Georgia Clark Sadler, the U.S. Naval Academy's first female instructor, died Nov. 30 of complications from Alzheimer's disease at age 81, The Baltimore Sun reported.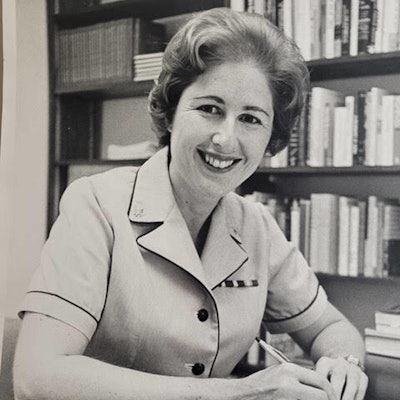 The Navy captain was a trailblazer. She was commissioned as an ensign in the Navy in 1963. She graduated from intelligence school and taught political science at the Naval Academy in 1972, later becoming the first female intelligence briefer for the chairman of the Joint Chiefs of Staff in 1975.
"The only command post women would have been eligible for in those days would have been cleaning command and other administrative duties," said Dudley Sadler, Georgia's husband and a retired Navy reserve captain. "She had a highly restrictive future ahead of her, but she followed a nontraditional career path. She had this international experience because of having been in Beirut, Lebanon, and traveled a lot in Europe on vacation."
Sadler was born in Los Angeles, but her father's job with the Arabian American Oil Company took her to Dhahran, Saudi Arabia, in 1954, and she attended high school at American Community School in Beirut. She then attended Drury College in Missouri, and later the Defense Intelligence School in D.C., the only woman in a class of 80 men.
Sadler worked for the Defense Intelligence Agency throughout her career, with expertise in Southeast Asia. Two years after women started serving on ships, Sadler was chosen to lead the women's program section for the Chief of Naval Operations, where she advocated for women in the Navy. Known for being confident and levelheaded, Sadler also served as head of the Defense Intelligence Agency's Soviet and Warsaw Pact division.
Retiring in 1991, Sadler became director of the Women in the Military Project at think tank Women's Research and Education Institute and board member on the first board of directors for the Military Women's Memorial at Arlington National Cemetery.
Sadler's memorial service will be 3 p.m. Jan. 28 at Goodwin House Alexandria, at 4800 Fillmore Ave. in Alexandria, Virginia.