George Mason University has partnered with the United States Army Medical Research Institute of Infectious Diseases (USAMRIID) and biotech company Cyclica to identify potential treatments for illnesses triggered by hemorrhagic fever viruses (HFVs) and similar pathogens.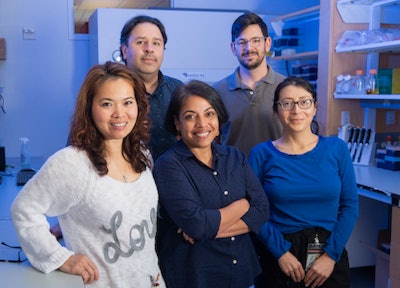 HFVs are highly infectious pathogens – such as the Ebola virus – many of which currently have no effective therapeutics. These diseases can be prevalent in areas where military service members are deployed.
For this endeavor, infectious disease researcher Dr. Aarthi Narayanan, associate professor in the College of Science and faculty in the Department of Biology and the Institute for Biohealth Innovation, has received a $3.2 million grant from the U.S. Department of Defense (DoD).
"Tackling this challenge requires a multidisciplinary approach," Narayanan said. "With the support of a $3.2M grant from the Department of Defense, our team will be working to address the mechanisms by which some HFVs cause disease and using cutting-edge technology to keep military personnel and those they serve safe."
The research team is looking for changes to the cells lining blood vessels – endothelial cells – given that in many cases, the viruses in question lead to endothelial cell damage due to hemorrhage.
Cyclica will assist Mason in creating artificial intelligence (AI) models. And findings will be tested with an organ-on-chip (OoC) platform, an emerging technology that mimics human organ physiology on a microfluidic chip.
"Impactful, experiential learning opportunities like this truly prepare Mason Science graduate students for exciting professional trajectories," said Dr. Fernando Miralles-Wilhelm, dean of the College of Science. "Our Mason Science researchers pride themselves on bold, creative work with innovative strategic partners to address grand global challenges."