The University of Phoenix is partnering with the Military Police Regimental Association (MPRA) to offer one scholarship for a bachelor's/master's degree program for standard MPRA members or immediate family members of a standard MPRA member, Valdosta Daily Times reported.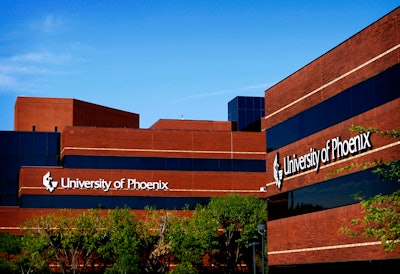 The full-tuition University of Phoenix Military Police Regimental Association Scholarship will recognize service commitment and aims to help further education goals of military police members and families.
"This scholarship allows us to continue honoring the service of military police and their families," said Eric Ryan, Marine Corps veteran and senior director of military operations at University of Phoenix. "Scholarships such as this offer significant opportunity and hope to individuals seeking a pathway to higher education; we are pleased to once again partner with the MPRA to recognize the unique service and commitment of our military police."
Applications for the scholarship are open until Apr. 30.