Lt. Col. Amy Lee will become principal of Georgia Military College (GMC) Preparatory School, effective immediately, The Telegraph reported.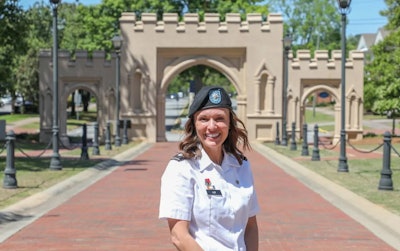 "I am honored to have been chosen to lead Georgia Military College Prep School as its new principal," Lee said. "I am committed to building on the school's legacy of providing our students with the highest quality education and prepare them to become leaders in their communities and beyond.
For 18 years, Lee has served in various positions in the GMC community, including assistant principal, curriculum director, and associate principal.
"We are thrilled to have LTC Lee as the principal of GMC Prep School," said Lt. Gen. William B. Caldwell, IV, president of GMC. "LTC Lee's dedication to student success and her leadership experience makes her the ideal candidate to lead our Prep School. She has already proven herself to be a strong leader and we are confident that she will lead the school to even greater success in the years to come."
Lee holds an M.A. in teaching from Georgia College & State University.