Virginia's top journalism award was given to student newspaper The Cadet for its coverage of diversity, equity, and inclusion (DEI) at the Virginia Military Institute (VMI). It marks the first time a student newspaper has received this top honor, Cardinal News reported.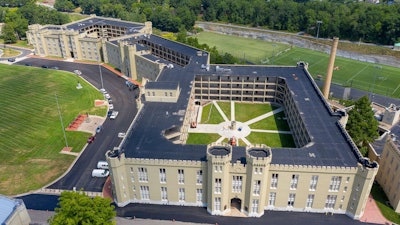 Two cadets attended the annual Virginia Press Association (VPA) banquet May 6 and accepted the year's highest award for community service. The paper won six other awards. Students were commended for their bravery in taking on the contentious topic.
In recent years, VMI has been criticized publicly for issues of institutional racism, sexism, and sexual assault at the school. The Cadet's continued reporting has led to "robust dialogue" among cadets and faculty, "free speech and tolerance of alternative views" and "a reduction in the administration's attempts to suppress or control the student newspaper," the VPA said.
The Cadet's coverage included articles on meetings of the school's DEI committee; commemorating the 25th anniversary of women being admitted to VMI; and one cadet's opinion piece arguing that changing systems at the school too quickly would dilute traditions at the military college.
The student publication is funded by The Cadet Foundation, a nonprofit organization led by Ret. Army Col. Bob Morris, a VMI alum who has filed two lawsuits regarding the school's DEI contracts.