Virginia Military Institute's (VMI) first chief diversity officer (CDO), Dr. Jamica Love, has resigned, The Washington Post reported. She will step down at the end of June.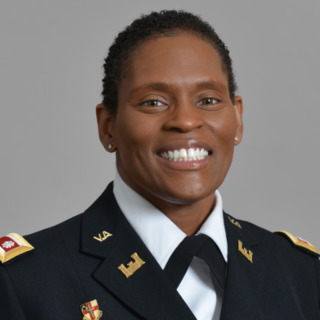 Dr. Jamica Love
Love's departure comes almost two years after being her being appointed into the inaugural role amid a state-ordered independent investigation into racism on campus. The investigation – ordered by then-Gov. Ralph Northam (D) – found institutional racism and sexism at VMI.
The highest-ranking Black woman at VMI faced backlash and criticism from some alumni and cadets as early as her 2021 hiring.
"Total crap. So are we searching for the best or just filling quotas," Charles Gardner wrote on a hiring announcement post for Love in a Facebook group for VMI alumni, parents, and cadets. His LinkedIn profile identifies him as a 1974 VMI graduate and a family physician. "The whole idea of diversity officers is repugnant. You look for the best in a colorblind way as MLK would have said.
"To bring in unqualified people just to fill a quota does [a] disservice to everyone. So once you bring unqualified people in and they leave, flunk out, or get drummed out do you now change the rules to keep them in anyway?"
And efforts to make the school more welcoming to minorities and women have been met with pushback all the while VMI's student population remains mostly White and male.
Love's tenure has faced assaults on multiple fronts, with some alumni frequently speaking to leadership and condemning DEI; a national anti-DEI movement; opposition from The Spirit of VMI, a political action committee of mostly White conservative graduates; and in-state ideological differences, such as from the commonwealth's office of diversity, opportunity, and inclusion, which is critical of equity.
Virginia's Chief Diversity Officer, Martin Brown, also visited VMI in April and said "DEI is dead" during a staff and faculty training. And in October 2022, Love was harshly criticized and ridiculed by some alumni for having lesbian author Kimberly Dark give an optional speech on campus about body image, race, and identity issues.
"[Love] has been singularly focused on preparing our cadets for the world which they will enter after graduation and making VMI an inclusive institution for any interested and qualified prospective cadet, faculty, or staff member," wrote retired Army Maj. General Cedric T. Wins, superintendent at VMI. "
Wins wrote in an email that he would use this staffing change to reevaluate how best to achieve diversity, equity, inclusion (DEI) in a manner unique to the school's needs and maintains the fundamentals of the VMI experience.
Love's deputy, Briana Williams, will become interim chief diversity officer.