Rep. Chip Roy (R-TX) has recently introduced a bill to eliminate the positions of chief diversity officer (CDO) and senior advisers for diversity and inclusion and bar the use of federal funds to establish these positions in the future.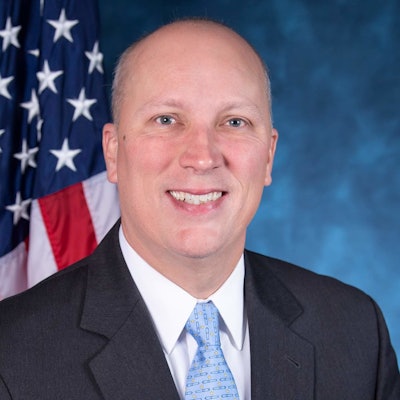 The Restoring Military Focus Act – proposed Jan. 31 – also aims to repeal Section 913 of the FY21 National Defense Authorization Act (NDAA), which covers the two roles.
"The Pentagon's job is to develop our men and women in the Armed Forces into a united, lethal, and battle-ready force to defeat our enemies and defend our interests," Roy said in a statement. "It is not supposed to be a woke social engineering experiment wrapped in a uniform. The American people gave House Republicans the power of the purse in November; we need to deliver on our promises and restore mission focus to our Armed Forces."
The bill's co-sponsors include Reps. Ralph Norman (R-SC), Paul Gosar (R-AZ), Dan Crenshaw (R-TX), Matthew Rosendale (R-MT), Andrew Ogles (R-TN), Mary Miller (R-IL), Josh Brecheen (R-OK), Cory Mills (R-FL), Dan Bishop (R-NC), Tom McClintock (R-CA).
A press release from Roy's office claims he was pushing back against "politicization" of the Department of Defense (DoD) and seeking to "eliminate the unnecessary progressive agenda being pushed by the left that undermines the United States military."
Sen. Marco Rubio (R-FL) also introduced similar legislation in the Senate.
Secretary of Defense Lloyd J. Austin III has previously spoken about the importance of diversity and his intention to create an inclusive environment in the military.
"Diversity is really important to us," Austin said. "The … military has led the way in a lot of cases. With respect to diversity, I've got to make sure that we continue to make strides. And I equate diversity with being invited to the dance. Inclusion is actually being asked to dance."