Reported sexual assaults at U.S. military academies increased significantly during the 2021-22 school year, the highest since the Department of Defense (DoD) began collecting data on the matter, The Baltimore Banner reported.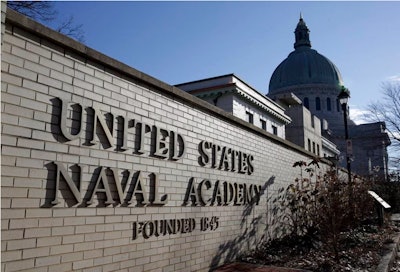 Student-reported assaults at the U.S. Army, Navy, and Air Force academies jumped 18% overall compared with the previous year, 155 from 131, U.S. officials said, driven largely by the Navy, which saw nearly double in 2022 than 2021, 61 from 33.
The Air Force Academy's number remained the same from the previous year (52) and the U.S. Military Academy at West Point saw a slight decrease, 42 from 46.
Over a dozen (16) students reported an assault in the 2021-22 academic year that took place before enrollment and 35 cases involved civilians, active-duty service members, and prep school students allegedly assaulted by students. This brings the total number of reported assaults with any connection to a student to 206, approximately 28% higher than last year (161).
In response, teams will be visiting the academies this March to try to address the issue.
"The results are, simply put, extremely disappointing," said Vice Adm. Sean Buck, superintendent of the Naval Academy. "The current situation is unacceptable and we must improve our culture."
A student survey with the report was released Mar. 10. It found that there have been increases in all types of unwanted sexual contact — from touching to rape – with 21.4% of women and 4.4% of men saying they had experienced unwanted sexual contact in the 2022 school year. In 2018, it was 16% and 2.6%, respectively.
Attacks against women were most often by a male who was usually in the same class year and more than 50% of the time knew them from school or other activities, according to the survey. As for attacks on men, 55% of the time it was by a female student in the same class year and who knew them.
Alcohol use as a factor in more than 50% of the cases reported in the survey, with a high of 65% at the Naval Academy.
The COVID-19 pandemic, subsequent restrictions, and move to online instruction led to a brief decrease in cases but numbers began rising again as restrictions were lifted and establishments reopened. To note, officials said it was difficult to discern whether the pandemic affected the 2021 school year.
Legislation and expanded assistance programs have encouraged more victims to report, officials argued. And an increase in reports suggests that students feel more comfortable coming forward and seeking help, Pentagon leaders argued.