Morgan State University will receive $7,500,000 in federal funding to establish the Center for Advanced Electro-Photonics with 2D materials. Considered the first of its kind at any historically Black college or university, the center will train students in researching and developing wearable military technology made of 2D materials. Such materials are made of solid elements or compounds that are only one atom thick, and scientists foresee them being particularly useful to fields such as renewable energy and modern defense.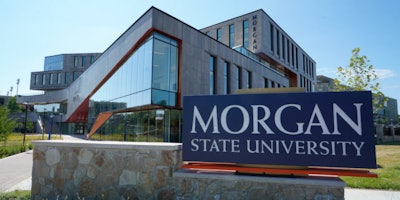 In collaboration with Adelphi Laboratory Center and Aberdeen Proving Ground research centers of the U.S. Army and John's Hopkins University, Morgan State will specifically be looking at how 2D materials can be worn as wearable photovoltaics (PV), thermally-managed photo-sensors and hybrid PV thermoelectric technologies. Or, to put it more simply, the center aims to create wearable 2D devices that can convert wasted heat into electricity to maintain equipment, among other activities.
"Morgan State is leading the charge in the development of key technology for the Department of Defense, setting our state up for success on a national and global scale," stated Senators Chris Van Hollen and Ben Cardin and Congressmen Dutch Ruppersberger, John Sarbanes and Kweisi Mfume (all D-Md.). "We remain committed to investing in our local HBCUs and STEM programs, such as Morgan State, as they continue to cultivate research opportunities for undergraduate and graduate students, promote strong leadership in emerging STEM fields, and innovate new technologies to support our Armed Forces."
The Department of Defense is providing the funding through its HBCU and Minority-Serving Institutions Research and Education Program.