Florida Gov. Ron DeSantis signed six bills last Thursday aimed at increasing access to higher ed and employment for veterans and streamlining state licensing and credentials for active-duty military members and spouses, Florida Politics reported.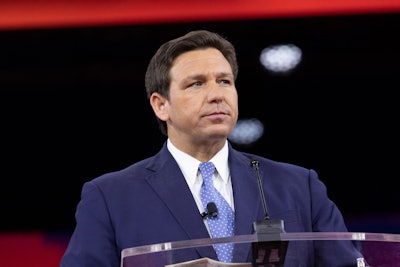 HB 45 will waive tuition and fees for universities, colleges and technical education centers for disabled veterans if federal scholarships don't pay the full amount.
SB 430 renews a federal compact among states to expedite school and records transfers for the children of military members deployed to a new state.
SB 514 makes it so that state agencies will now be able to accept military experience as a substitute for higher education degrees in evaluating job candidates, and veterans can do the same when applying for temporary teacher certificates due to SB 896.
SB 562 means spouses of active-duty military members seeking occupational licenses will have applications expedited.
SB 438 updates state laws to include service in the U.S. Space Force in the definition of "uniformed service."
DeSantis also again explained why he wants to reestablish the Florida State Guard – a state-level force similar to the Florida National Guard but answerable only to DeSantis – that will be able to help respond to natural disasters, citing his disapproval of the U.S. military's requirement that troops receive a COVID-19 vaccine.
DeSantis said the new Florida State Guard will have 400 members and received $10 million in the upcoming budget year, that applications were coming in, and that there would be another announcement soon.