September 20th marked ten years since the federal government repealed the military's Don't Ask Don't Tell policy, which prohibited service members from openly identifying as LGBTQ+. To commemorate the anniversary, Under Secretary of the Air Force Gina Ortiz Jones participated in two virtual events sponsored by the White House and the Congressional LGBTQ+ caucus.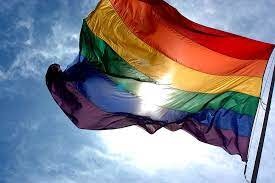 "The need for policies that ensure all service members can perform to their full potential is as critically important as any other thing we do as a department," said Jones, who, during a panel, recalled having to sign a piece of paper saying that she would not engage in homosexual behavior as an Air Force cadet due to the DADT policy in place at the time.
"It became clear to me that an opportunity to get an education and serve our country all goes away just because we didn't have leaders with the courage to say anybody ready and willing to serve their country should have the opportunity to do so," she said.
During the 17 years that the policy was in effect, more than 13,000 service members were discharged due to their sexual orientation or gender identity, according to af.mil. As a result, many of those veterans and their families couldn't receive the federal benefits, such as healthcare and education, owed to them due to the nature of the discharge. Now, however, those who were discharged can receive assistance from the Department of Veterans Affairs.
"The repeal of Don't Ask, Don't Tell helped move our nation closer to its foundational promise of equality, dignity and opportunity for all. It was the right thing to do," said President Joe Biden in an official statement released Sept 20. "Today, our military doesn't just welcome LGBTQ+ service members—it is led at the highest levels by brave LGBTQ+ veterans."