The American Public University System can now receive graduates from California's Associate Degree for Transfer (ADT) program, which allows students with an associate degree at one of 116 California community colleges to "seamlessly" transfer their credits to another university where they can work toward a bachelor's degree in a much shorter time.
"We're excited to offer so much depth and choice to graduates of California's community colleges so they can pursue their purpose," said Dr. Wade Dyke, president of the American Public University System, which includes American Military University and American Public University. "This agreement furthers our long-standing commitment to helping learners of all backgrounds succeed while maximizing the return on their educational investment."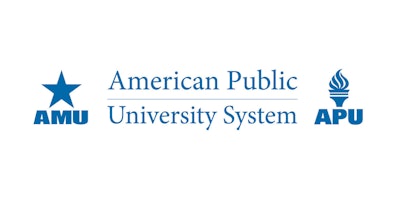 Students who transfer their credits to APUS will pursue their degrees online, with the option to choose from 38 pathways, including criminal justice, accounting, business administration, entrepreneurship, hospitality management, public health, sports and health sciences, information technology, and space studies, among others.
With an associate degree already under their belts, many graduates will only need 60 more credits to earn a bachelor's degree in a relevant field. And since APUS is accepting up to 90 transfer credits, some may need as little as 30 more credits.
"The California Community Colleges system is excited to offer our students the added flexibility of pursuing their bachelor's degree from any location while attending APUS," said California Community Colleges Acting Chancellor Daisy Gonzales. "As we continue to deal with COVID-19, our students have an additional transfer option to pursue their studies online at an institution that will help prepare them for our state and nation's workforce demands and that is highly dedicated to student success, just like we are."