Michigan's Alma College will be hosting a public Veteran's Day event in honor of its alumni veterans. The event, to be held at a local opera house, will feature a speech from James Meeks, a Michigan native, U.S. Army veteran and entrepreneur.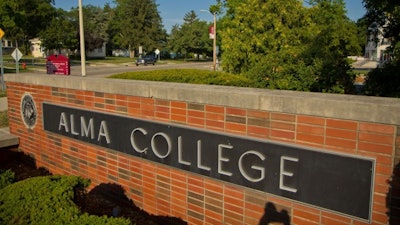 "We're thrilled for the opportunity to honor our military veterans from Alma College and across the nation," said the Rev. Dr. Andrew Pomerville, director of Alma College's Center for College and Community Engagement. "Jim Meeks has led a fascinating life — first committed to serving his country in the U.S. Army, then to serving his community through business stewardship. I believe everyone will have something to gain by listening to him speak."
According to the college, Meeks served two tours in Iraq as an armor officer and is the recipient of a Purple Heart and Bronze Star. He currently works as president and chief executive officer of MOVE Systems International, a mobile food services and green energy solutions provider. He is also co-founder and chairman of the 2Seeds Network, a nonprofit organization that deploys college graduates to lead business development projects with subsistence farmers in East Africa.
The event will be livestreamed on youtube.com/almacollege.