A new rule requires that roughly 85% of GI Bill users verify their attendance with the Department of Veterans Affairs before they can receive monthly payments.
The rule affects more than 550,000 students, who will be notified of the change by the VA via text or email, reports military.com. However, students who don't receive a notification by the end of the month should call the VA's Education Call Center at 1-888-GIBILL-1 (1-888-442-4551).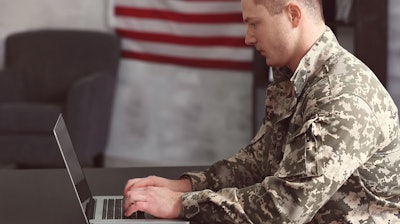 Luckily, verifying enrollment shouldn't be too difficult of a process, says military.com. For instance, most GI Bill users will be able to verify their school attendance via a quick text message or email. The VA has also created a video explaining how the process works.
Additionally, users of other GI Bill programs, such as the Montgomery GI Bill, have long been required to verify their school attendance each month. Likewise, in September, Post-9/11 GI Bill users attending technical or non-college degree schools were given the same requirement.
Excluded from the rule change are dependents using the Survivors' and Dependents' Educational Assistance benefit and veterans using the Veteran Employment Through Technology Education Courses, Veterans Rapid Retraining Assistance Program or the Edith Nourse Rogers STEM Scholarship.