U.S. Army Col. Doug Simon will become Commandant of Tarleton State University's Corps of Cadets and Dean of its Leadership and Military College, effective July 1, pending approval by The Texas A&M University System Board of Regents, the Empire-Tribune reported.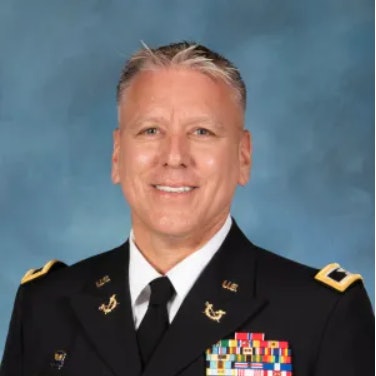 Tarleton State University is a member of the Texas A&M University System.
Simon is a member of the Minnesota National Guard, senior judge advocate and branch manager for the Minnesota National Guard Judge Advocate Corps, and is State Staff Judge Advocate for Minnesota.
In the past, he has been chair of the Department of Business at Southwest Minnesota State University.
"Colonel Simon's 33 years of distinguished military leadership and his proven commitment to student success speak for themselves," said Dr. Diane Stearns, provost and executive vice president for academic affairs. "His experience and personal character will lead our Corps of Cadets and military college through its next thriving chapter."
Simon holds a Ph.D. in sociology from South Dakota State University; a juris doctor from the University of South Dakota; a Master of Laws in Military Law from the Judge Advocate General's Legal Center and School in Charlottesville, Va.; a master's of public administration from the University of South Dakota; and a bachelor's in political science and history from Southwest State University.