The COVID-19 pandemic has had seemingly little effect on the number of new pilots being produced by the Air Force, reports Air Force Magazine (AFM). In 2020, the military produced 1,263 new pilots — only 16 fewer than the 1,279 pilots produced in 2019. And, so far, Lt. Gen. Marshall B. "Brad" Webb expects 2021's number to increase by roughly 100.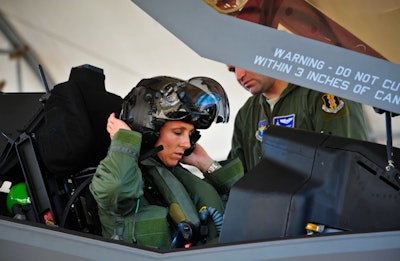 Those are promising numbers, as the Air Force prepares itself for having to compete with commercial airlines again once the pandemic is over, explains AFM.
Commercial airline growth has previously caused Air Force pilot shortages in the past, and with commercial airlines forecasting a rebound in travel once COVID-19 threats subside, a future shortage could be looming on the horizon. As noted by AFM, United Airlines CEO Scott Kirby has been warning of a pilot shortage for both commercial airlines and the Air Force.
In prepping against the problem, Chief of Staff Gen. Charles Q. Brown Jr. told AFM that the military is working to provide pilot training opportunities to those who normally wouldn't get the chance to fly, such as those from disadvantaged backgrounds.
As part of the effort to reach those people, the Air Force has made multiple changes to its program. Among other changes, the Air Force will now allow candidates to use their highest composite scores from any Air Force Officer Qualifying Test (rather than their most current score); complete the Test of Basic Aviation Skills up to three times (though the third requires a waiver); and it will shorten the amount of time required to wait before retaking those two tests.
Other initiatives hope to reduce the amount of time the Air Force needs to train pilots and to tailor courses based on which skills students master fastest.
"Instead of having a kind of a road system that basically says, this is the same approach for every single candidate that comes through pilot training, [we're] able to use some of the data and look at the ability," Brown told AFM. "If you absolutely master a skill faster, … we can kind of tailor the training you get, so that by the end, you get everything you need. And that takes a little bit of artificial intelligence using data," Brown said.