If confirmed, Alex Wagner, the Biden Administration's nominee to be assistant secretary of the Air Force for manpower and reserve affairs, pledged to prioritize issues of suicide and sexual harassment within the military as well as expand diversity and increase recruitment numbers in the northeastern U.S., reports Air Force Magazine (AFM).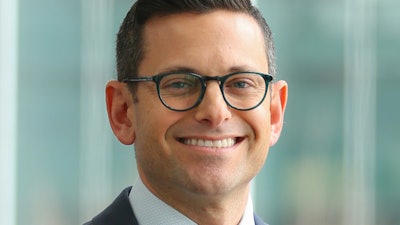 Diversity "is not only the right thing to do, but it also offers us strategic advantages," Wagner said during his Senate confirmation hearing Oct. 5. As an openly gay man, Wagner expressed gratitude for being able to serve as an example of how the military offers "the opportunity that now empowers us to bring our authentic selves to this important mission."
However, when it comes to racial progress, the Air Force hasn't done as well. Recent service surveys show that racial disparities continue to persist in recruitment, retention and promotion. Racial disparities also showed up in the military's criminal prosecutions -- a finding that Wagner said he took "extremely seriously," pledging to make sure that all crime prosecutions are bias free. When it comes to sexual violence, for instance, that could include moving significant crimes out of the chain of command, he said.
"There's clearly value in moving significant crimes out of the chain of command with respect to sexual violence," said Wagner. "I'll have to look into the data" as to whether murder and other serious criminal offenses should be dealt with the same way, he said. "I'm aware that prosecution of some of these crimes has been disproportionate, based on race."
According to AFM, he said service members deserve a military justice system "worthy of the sacrifices they make every day."