Cumberland, Rhode Island, will now allow those who joined the military after high school to apply to become police officers in their hometown, even if they haven't gone to college, reports The Valley Breeze. The decision comes as the roughly 36,000-person town faces a dwindling applicant pool.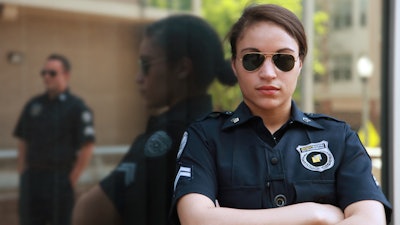 Chief of Police John Desmarais presented the plan to the Town Council, which approved the ordinance change, and fielded concerns from residents who questioned whether it was a wise move. The Valley Breeze reports that one resident, Deborah Vine-Smith, was concerned hiring former military members would contribute to the "militarization of the police force," an increasingly common criticism following the heavy-handed clashes between police and protesters in 2020. Vine also questioned about how potential cases of PTSD may affect the behavior of some applicants.
Desmarais responded by explaining that each applicant must go through a background check, receive a hospital waver, have been honorably discharged and undergo a two-day psychological program at the University of Rhode Island. Additionally, according to the Breeze, Desmarais said the change is not a sign that the department is lowering its standards but is an effort to give former military members a chance at a career in law enforcement, adding that they would have an incentive to go to college once on the force.
"I believe we should give those people the opportunity to join us," the Breeze quotes Desmarais as saying.
One councilor and former Air Force member, Bob Shaw, applauded the decision, saying that he expects a more diverse range of people will be able to apply.