Virginia Tech has received a $2.8 million grant from the Department of Defense (DoD) to support the DoD's Senior Military College Cyber Institute, which is in its second year.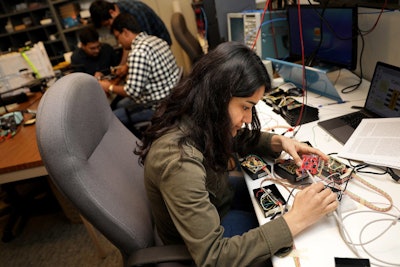 The institute — located at six senior military colleges, including Virginia Tech, Norwich, the Citadel, University of North Georgia, Texas A&M and Virginia Military — prepares civilians to enter the DoD cybersecurity workforce.
Having previously received $1.5 million in January 2021 from the DoD, Virginia Tech will allocate the latest grant toward supporting scholarships for undergraduate students interested in cybersecurity and critical foreign languages careers as well as experiential learning opportunities.
"Our country needs amazing new federal civilians in the cyber workforce and Virginia Tech has amazing students to fill those roles," said Stephanie Travis, research faculty in the Intelligent Systems Division, who was appointed director of the Senior Military College Cyber Institute in June 2021. "It is an honor to have the opportunity to leverage the expertise of the five other Senior Military Colleges and provide a more robust cyber education to our students."
Having started with 10 students in the fellowship this past fall, Travis plans to add 10 new fellowship students each year moving forward.