Student veterans taking remote classes due to the ongoing coronavirus pandemic can maintain their full GI Bill housing benefits — which were set to expire in December — until next summer, according to plans finalized by Congress, reports the Military Times.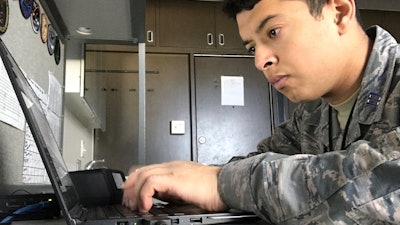 Typically, student veterans enrolled in online courses only receive half of the housing stiped that comes with the GI Bill. "But when the coronavirus pandemic shuttered college campuses across America in spring 2020, that left tens of thousands of students worried they may not have their rent payments covered because their classes were forced online," writes the Military Times, which reports that housing stipends can range from a few hundred dollars to nearly $2,000 depending on the location of the school.
"While we've made a lot of progress in getting this virus under control, many veterans continue to take classes online due to the pandemic and need the protections in this legislation in order to continue their studies," said Rep. Mike Levin, D-Calif. and chairman of the House Veterans' Affairs Committee's panel on economic opportunity, according to the Military Times.
"At a time when we are trying to keep veterans housed and encourage them to pursue a higher education, the last thing we can afford is to let these protections expire and risk derailing their studies or, even worse, forcing them out of their homes."