U.S. Air Force veteran Lisa Carrington Firmin, founder of the Office of Veteran and Military Affairs (VMA) at the University of Texas at San Antonio, has been appointed to the inaugural Defense Advisory Committee on Diversity and Inclusion.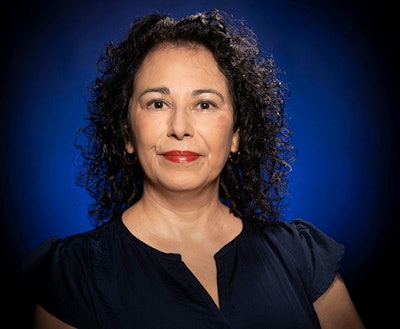 The committee aims to give guidance to Department of Defense (DoD) leadership on matters of racial/ethnic diversity, inclusion, and equal opportunity for military personnel.
Firmin retired from USAF as its most senior ranking Latina officer in 2010 after 30 years of service.
Firmin is an advocate for victims of military sexual trauma (MST) and author of "Stories from the Front: Pain, Betrayal and Resilience on the MST Battlefield," released this spring to coincide with the second anniversary of U.S. Army Specialist Vanessa Guillen's death in 2020.
Firmin is on the Advisory Committee on Minority Veterans for the U.S. Department of Veterans Affairs and is founder of Carrington Firmin LLC, a consulting company on leadership, veterans, transitions, MST, diversity, and inclusion.
"I have been writing and speaking about leadership, underrepresentation, military sexual trauma, disparities, transitions, diversity and inclusion for some time now and believe that the compilation of all my expertise gained across multiple areas can be of service across the Department of Defense," Firmin said. "We must do better and we can do better. Our uniformed members deserve better."