U.S. Senator Kevin Cramer (R-ND), member of the Senate Armed Services Committee (SASC), has secured several amendments having to do with contracts, space technology, and aircraft, in the most recent National Defense Authorization Act (NDAA).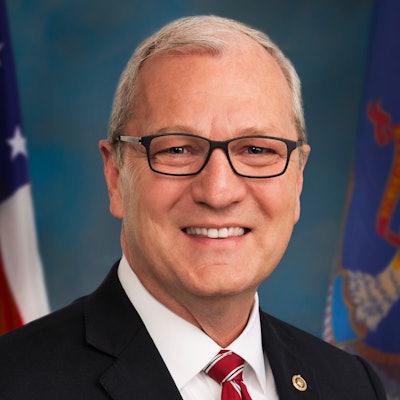 Specifically, Cramer's actions make it so that the U.S. Department of Defense (DoD) is allowed to modify contracts to address rising costs; leadership positions at the Space Development Agency (SDA) are retained; and the current cap on how many excess planes the DoD can transfer to other federal agencies is removed.
The $857.6 billion FY23 NDAA passed SASC 23-3 and is waiting on the full Senate. One of the changes the bill makes is giving a 4.6% pay raise to servicemembers.
"I'm pleased to see the inclusion of my amendments to strengthen this year's National Defense Authorization Act. The specific amendment on inflation and contract flexibility better allows the Pentagon to tackle rising costs in the defense supply chain," Cramer said. "NDAA invests in our national security, our brave service members and their families, and our homeland. It contains funding for North Dakota's military assets and missions in Minot, Grand Forks, and Cavalier while providing support for our state's National Guard and the entire North Dakota military community. I look forward to swift passage when the Senate returns in November."
The amendments also permit the transfer of aircraft to states for emergency response and wildfire suppression.
"I applaud the inclusion of our bill in this year's NDAA to increase our ability to put out wildfires more quickly," Sen. Alex Padilla (D-CA) said. "This legislation will expand the tools at our disposal by securing excess military aircraft to augment state and federal aerial firefighting fleets. This federal support is necessary to improve suppression efforts and get fires under control quickly, support search and rescue efforts, and keep our communities safe."