Sen. Kirsten E. Gillibrand (D-NY) is supporting a bill that would change the rules for Supplemental Nutrition Assistance Program (SNAP) food benefits, making them easier to access for military families, the Watertown Daily Times reported.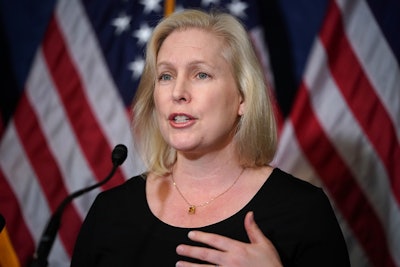 Currently, SNAP factors in a service member's Basic Allowance for Housing payments for off-post housing as income. The bill in question would exclude such payments from SNAP calculations.
Almost 25% of U.S. service members are considered to have low food security, partly due to difficulties in accessing benefits, Gillibrand said.
"In addition to excluding families that would otherwise be eligible, the current system is unfair specifically to service members because federal housing subsidies that civilians receive don't count against them for SNAP," she said.
Gillibrand, chair of the Senate Armed Services Emerging Threats and Capabilities Subcommittee and member of the Senate Agriculture Committee, said she intendeds to put the language of that bill into the 2023 Farm Bill, which is due for passage before October.