Georgia Gov. Brian P. Kemp has signed three bills into law meant to better aid and recognize veterans, Valdosta Today reported.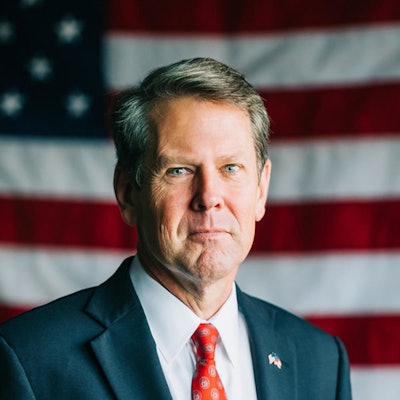 "I am deeply grateful to the Georgia Department of Veterans Service and the members of the General Assembly for their unwavering commitment to those who have served in the Armed Forces," Kemp said. "This important legislation provides support and resources for the brave men and women who have worn a uniform for our country, and Georgia is proud to be a state that honors and values its veterans."
HB 414 seeks to create a Veterans Mental Services grant program for veterans and their families, administered by the Georgia Department of Veterans Service (GDVS).
To be eligible for the grants, nonprofit community behavioral health programs must be evidence-based; integrate military cultural competency training for staff; and connect clients with appropriate community-based behavioral health services upon discharge in a timely manner.
"We are thankful for Governor Kemp's support for our military and veteran communities. Ensuring access to high-quality mental and behavioral healthcare is vital for the continued well-being of our military service members, veterans, and their families," GDVS Commissioner Patricia Ross said. "The GDVS is committed to building a strong network of support for our state's selfless heroes."
SB 21 will revise the operation of the Georgia Veterans Service Foundation so it can better use its resources.
And HB 175 expands the tax-exemption for motor vehicles owned by or leased to disabled veterans who are citizens and residents of Georgia. It also creates a specialty license plate for retired Georgia National Guard and retired Active Duty Reserve members.