Eligible veterans and military spouses interested in the tech industry may soon have access to free education, paid fellowships and a network of hiring employers, thanks to a new program by the U.S. Chamber of Commerce Foundation's Hiring Our Heroes initiative, reports military.com.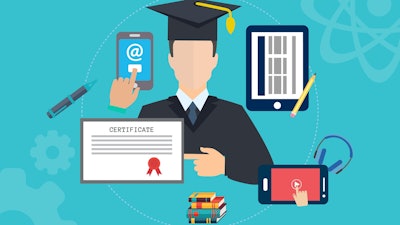 The program, called Career Forward, is funded through a $10 million grant from Google that covers the costs for 8,000 participants.
According to military.com, Career Forward is split into three phases. In phase one, the participants earn a Google career certificate through an online course on the platform, Coursera, that typically takes three to six months to complete. Participants can choose between five certificates: project management, data analytics, UX design, IT support and Google IT Automation with Python Professional (The Google IT Automation with Python Professional, however, requires prior experience).
After earning their certificates, participants can then enter a paid 12-week fellowship at one of 400 Hiring Our Heroes network companies. When the fellowship is over, they will then be admitted to Google's employer consortium, which will consider them for related job openings.
"We know that a traditional four-year degree is not for everyone, or the only pathway to career success," said Eric Eversole, the president of Hiring Our Heroes. "Credentials, such as career certificates, send a clear message to employers that a candidate has the skills, drive and commitment to succeed in any role."