Lawrence N. Brooks — the oldest World War II veteran in the U.S. and possibly the oldest man in the country — died last week at the age of 112, reports the Associated Press.
Brooks was born on Sept. 12, 1909 and grew up on the Mississippi Delta as one of 15 children.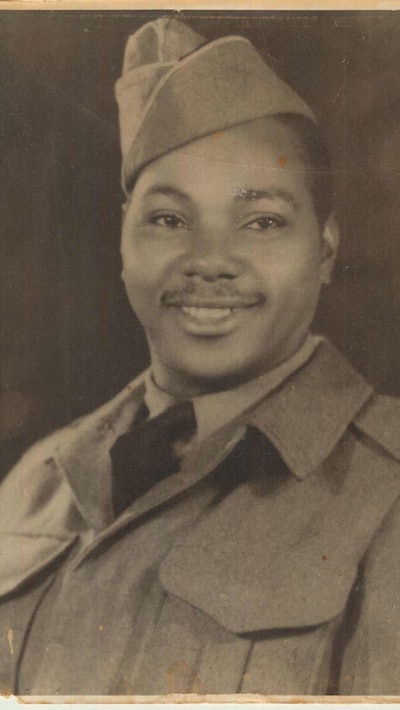 Drafted in the U.S. Army in 1940 at the age of 31, he was stationed in Australia, New Guinea and the Philippines, serving in the 91st Engineer General Service Regiment station — a mostly Black army unit that built bridges, roads and airstrips for planes. Classified as service personnel, Brooks cooked, drove and washed clothes for three white officers. Such assignments were common among the 1.2 million Black Army members at the time who "served loyally and heroically but were treated as second-class citizens at home," writes the National WWII Museum.
But Brooks rarely talked about the discrimination he and other Black soldiers faced in the war or even the discrimination his family faced in the Jim Crow Deep South, according to his daughter Vanessa.
"He's been through a lot. He's real tough, and that's one thing I learned from him. If nothing else, he instilled in me, 'Do your best and whatever you can't do, it don't make no sense to worry about it,'" Vanessa told the AP. "I think that's why he has lived as long as he has."
Brooks, who was "known for his good-natured sense of humor, positivity and kindness," consistently said his secret to a long life was "serving God and being nice to people," writes the AP, which described him as an avid member of St. Luke's Episcopal Church in New Orleans and a devoted fan of the New Orleans Saints football team.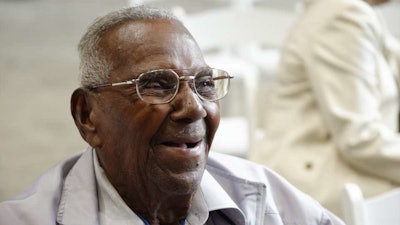 "On sunny days, Brooks was known for sitting on the front porch of the double shotgun house he shared with daughter Vanessa Brooks in the Central City neighborhood of New Orleans," writes the AP. "Neighbors would call out to the local celebrity, wave and bring him soda and snacks."
Discharged from the Army in August 1945 as a private first class, Brooks drove a forklift for four decades until retiring in his 70s. In his 90s, he lost his wife, Leona, several years after Hurricane Katrina had destroyed their home. He is survived by four children, 11 grandchildren, 22 great-grandchildren and 1 great-great-grandchild, according to the National WWII Museum.
"He was truly the best of America," President Joe Biden tweeted on Wednesday.