Veterans and educators alike have voiced concerns about a new Ohio bill that aims to address the teacher shortage by letting veterans teach without backgrounds in education, News 5 reported.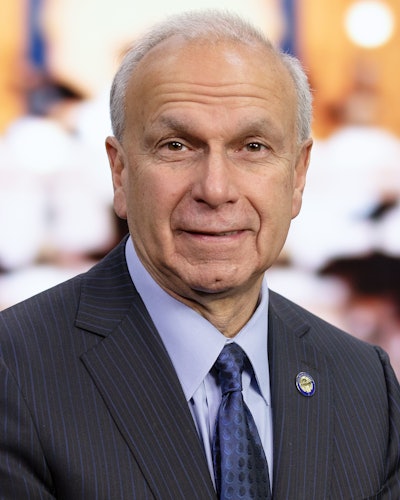 Senate Bill 361 – in the Ohio Senate – would allow school districts to reduce teacher requirements for veterans.
Veterans will be eligible if they have 48 months of active-duty military service; an honorable discharge or medical separation from the armed forces; and one of the following: a letter from a former commanding officer that states that the individual is qualified to teach; a master training specialist certification from the U.S. Navy; time serving as a training officer or a lead instructor in the armed forces; time serving as a noncommissioned officer, a warrant officer, or a senior enlisted person.
"This is great news for our veterans, it's great news for our school systems that are working hard to try to find teachers," said state Sen. Jerry Cirino (R-District, the bill's cosponsor. "And we got all this pent-up experience in training out there in our vets. Let's tap into what and that's what this bill will allow school systems to do."
To note, school districts would get a choice on whether to implement this policy.
"Obviously, we have a great deal of respect for our veterans and the work that they've done for our country and their level of expertise," Ohio Federation of Teachers President Melissa Cropper said. "But that level of expertise doesn't necessarily transfer over into a classroom."
Cropper criticized how lawmakers did not look to address issues that teachers have cited as reasons for leaving the profession, such as burn out due to feeling a lack of autonomy in the classroom, the pandemic, teacher shortages, and lack of fair wages.
The bill requires at least 60 college credits with a 2.5 GPA or higher from an "accredited" school, which Coast Guard veteran Bob Shields, who has a teaching license, said isn't enough.
"If I have 16 credits in biology, I might still qualify to teach social studies," Shields said. "And that doesn't make sense."
Another concern Shields had was that military training to become an instructor is nothing like becoming a teacher.
"Training at the unit level does not require formal military-type training," Shields said. "But if you get my point is that they don't have to be formally qualified within the military as trainers. So there is a lot of unit training that goes on and maybe somebody is good at that. But that doesn't necessarily mean that they can translate that well into the classroom."