Wayne State University will unveil the Colonel Gregory Gadson Office of Military and Veterans Academic Excellence on Oct. 28, in honor of U.S. Army Col. Gregory Gadson.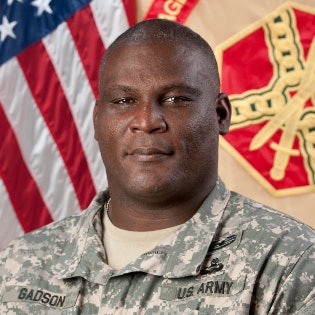 Gadson served in every conflict from 1989 until May 2007, when a vehicle he was traveling in hit a roadside bomb. Gadson lived but lost both legs above the knees and normal use of his right arm and hand. He later served as head of the Army's Wounded Warrior program and garrison commander of Fort Belvoir in Fairfax County, Virginia, before retiring in 2014.
Jim Anderson, a College of Engineering alumnus and founder of automotive consultancy and technology firm Urban Science, gave $1 million to support the Office of Military and Veterans Academic Excellence (OMVAE).
"I appreciate not only Greg, but what the military has done for me," Anderson said. "I wouldn't have had this choice that I have, had it not been for the freedom and opportunities the armed forces provide all Americans. And you can't be around Greg and not get inspired."
Gadson is also an actor, accomplished photographer, and motivational speaker.