A U.S. veteran is taking legal action, alleging discrimination from a West Virginia school related to the military, the West Virginia Record reported.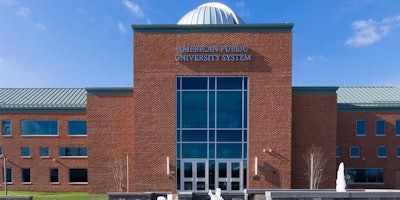 Mark Riccardi filed suit in Jefferson Circuit Court against West Virginia-based American Public University System Inc. doing business as American Military University and American Public Education Inc.
Riccardi was in the Army for 21 years, becoming lieutenant colonel, working as an intelligence officer, and serving in combat in Afghanistan in 2003, according to the complaint. He was diagnosed with anxiety and other disabilities such as arms and neck numbness due to combat experience, he said.
Riccardi was hired in 2012 and served as dean of the School of Security and Global Studies, he said. There, around 2019, he saw employees with military service in administrative positions being replaced by discharge or demotion, he said.
"Several of plaintiff's colleagues with prior military service came to him with reports of unfair treatment and feeling as though they were being pushed out of the institution," the complaint states. "He believed that there was a pattern of discrimination and unfair treatment against military-associated/former military employees by defendants."
On Aug. 1, 2019, Riccardi said he complained about this discrimination to President and CEO Dr. Wallace Boston. But the discrimination continued, with defendants taking no action to stop it, he said. Come Feb. 23, 2022, Provost Dr. Vernon Smith suspended Riccardi, citing that a leadership change was needed. Later, he was fired.
Riccardi is accusing the defendants of discrimination due to his age, disability, veteran status. He is seeking compensatory damages, punitive damages, attorney fees, court costs, pre- and post-judgment interests, and other relief.