For-profit school Pinellas Corporation and Pinellas CEO and owner Paul Giordano have agreed to pay $450,000 to settle allegations that the school paid bonuses to consultants based on securing enrollments of students with Post-9/11 GI Bill veterans benefits, according to the U.S. Department of Justice.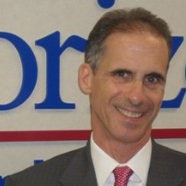 At the time, schools could not be approved to enroll students with said benefits if it offered incentive payments based on securing enrollments or financial aid to those involved in student recruiting, admissions, or financial assistance.
From 2015 through 2016, Pinellas, New Horizons Computer Learning Center of Richmond Virginia, and New Horizons Computer Learning Center of Washington, D.C., paid bonuses to consultants recruiting students with Post-9/11 GI Bill benefits based on secured enrollments, the U.S. government alleged.
Another allegation was that Pinellas falsely certified reasonable diligence in meeting requirements of Title 38 of the U.S. Code in submitting nearly 1,000 Post-9/11 GI Bill payment claims to the Department of Veterans Affairs (VA), leading to the VA making ineligible payments to the school.
The civil claims settled by this agreement are allegations only, meaning there has been no determination of civil liability.