Wayne Shorter, renowned saxophonist and U.S. Army veteran, died Mar. 2, at age 89.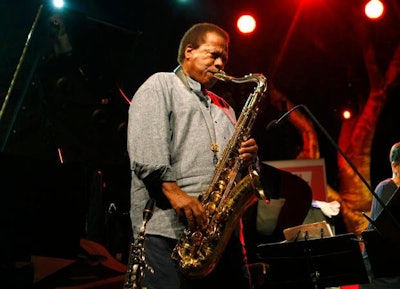 Born in Newark, New Jersey, and growing up there during an era of jazz music, Shorter performed in New York City clubs even during military service. He held a degree in music education from New York University and served in the Army for two years.
In his career, Shorter performed with famed bassist Esperanza Spalding.
"He was a sharpshooter in the Army, and that's how he is with everything he studies," Spalding said in 2014. "He gets right on the mark of what he wants to convey."
Shorter also joined Art Blakey and the Jazz Messengers, for whom he composed the song "Children of The Night"; joined the Miles Davis Quintet; and formed Weather Report with pianist Joe Zawinul.
"Shorter's 'Children of the Night' is a fine example of the tunes he would compose for the Miles Davis Quintet a bit later," according to AllMusic's review. "While it's a hard bop swinger to be sure, his use of modality and counterpoint between the soloist and the front line is exemplary and his solo bites hard and fast as he tears up and down the registers of the horn."
Shorter also made waves in rock music with his solo on Steely Dan's 1977 hit "Aja."