An NBC investigation into alleged systemic discrimination against Black veterans going back to the 1940s has prompted a response from the U.S. Department of Veterans Affairs (VA), NBC Connecticut reported.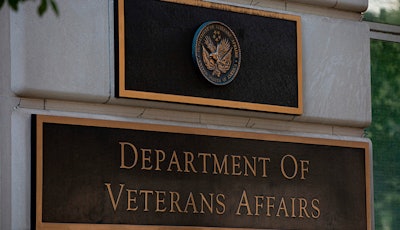 On Mar. 7, NBC Connecticut aired "American Vets: Benefits, Race and Inequality." The reporting was informed by a lawsuit from Black former Marine and Vietnam veteran Conley Monk Jr., who alleged unfair denials for claims of disability benefits, housing assistance, and GI Bill education benefits for decades.
NBC stations interviewed Monk and other Black veterans who never received full benefits.
Military.com has previously reported on VA Secretary Denis McDonough's plans for the VA to create an equity team, a move recently ordered by President Biden to apply to all government agencies.
He said at the news conference that the team will focus on some of the areas addressed in the NBC investigation.
"The specific thing we'll be asking the equity team to look at immediately is things like what you've heard about, it sounds like in your reporting from some of the veterans," McDonough said.
The team will investigate why racial disparities in benefits are occurring and also implement policies and procedures to address such gaps, he said.
"We have been wrestling with disparities based on race in the VA benefits decisions, and military discharge status," McDonough said.
$600 million in claims from veterans and their families have been paid out, McDonough said, adding that there was more work to be done.