The Department of Veterans Affairs (VA) will be replacing its 64-year-old motto with a more inclusive mission statement, Military.com reported.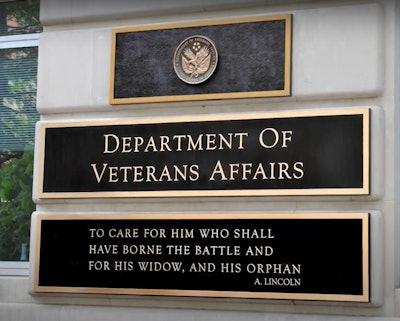 The new statement will be, "To fulfill President Lincoln's promise to care for those who have served in our nation's military and for their families, caregivers and survivors." It includes and honors all veterans, but also the sacrifices of their families and those who care for and support injured veterans.
The current motto – "To care for him who shall have borne the battle, and for his widow, and his orphan." – is taken from former President Lincoln's second inaugural address. Critics argued that it contains language that marginalizes female veterans and military families and results in unequal treatment.
The current tagline fails to recognize two million women and their survivors, "relegating them to the fringes of the veteran community," veterans advocacy group Iraq and Afghanistan Veterans of America wrote in 2021.
"Culture is all about the tone you set at the top, and we believe that the motto is emblematic of the fact that the culture, or at least at the tone, is not being set at the top for equal treatment of women veterans and other veterans," said Allison Jaslow, former Army officer and CEO of the veterans advocacy group. "Not only is it an important move for the VA ... we're also trying to get the rest of America to see women veterans."
Surveys found that all age groups and demographics – including white, African American, Hispanic, Asian, American Indian and Alaska Native veterans – preferred the new statement over the current one, according to the VA.
VA estimates that replacing or removing plaques, stationery, or other signs with the old motto will cost less than $2 million.
Although the previous VA secretary, Robert Wilkie, had pushed back and resisted such changes, the current one, Denis McDonough, pledged to review it after taking office in 2021.