Clemson University has joined the South Carolina Department of Veterans' Affairs (SCDVA) Veteran Coalition, a commitment to supporting veteran access to resources for education, career development, and military transition assistance.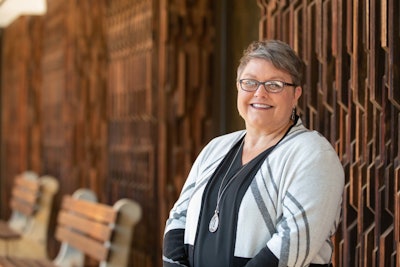 The coalition is made up of SCDVA leaders, nonprofits, veteran service organizations, and county Veterans Affairs' officers seeking to improve care and connect veterans and family members to resources in South Carolina.
"Joining the South Carolina Veteran Coalition reinforces our university's level of commitment to Veterans," said Emily DaBruzzi, director of military and veteran engagement at Clemson. "Our office is excited to offer additional opportunities and tailored assistance to Veterans who want to connect and learn more about attending Clemson University. We look forward to providing early support while Veterans are considering Clemson and continuing that support through the admissions process and during the transition to campus via the Combined Arms platform."
Clemson's Military and Veteran Engagement, which oversees the school's Military & Veteran Resource Center, is joining as education partners. And Clemson Cooperative Extension will join as training and resource navigation partners.
"Clemson Cooperative Extension will partner with the coalition to create a multidirectional referral pathway," said Dr. Michelle Parisi, director of nutrition and health extension programs. "Through this partnership, we will be able to serve Veterans across the state, connecting them with health, workforce training, education, farming, and social service resources. Extension agents alongside SCDVA Pathfinders will create a safety net of support for SC Veterans, ensuring a safe and productive transition back into civilian life."