Crista Hill knows the kind of work she wants to do and the demographics she wants to serve. And in her new capacity as director of veteran and military affairs at the University of Colorado Colorado Springs, she's being given the opportunity to do so.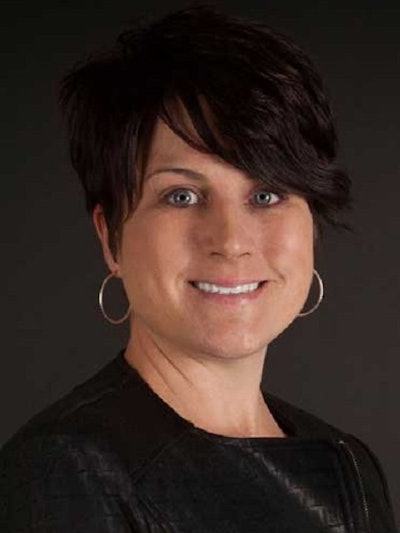 Hill is a U.S. Air Force veteran, having served in the military from 1989 to 1993. And after she got out of the military, she raised a family, then simultaneously went back to school and worked full-time, Hill said.
Using her G.I. bill, she both attended and worked as assistant to the business dean at McMurry University, a private Christian college in Abilene, Texas, where she earned her Bachelor of Business Administration in 2003.
Hill said she was hired only months before the 9/11 attack on the Twin Towers in New York City. The fallout from the terrorist attack was what spurred her passion to serve military students.
"During 9/11, I just saw the entire university … kind of drop everything and take care of all of the military families," Hill said, a student veteran herself at the time. "And that was when I knew that's what I wanted to do. I wanted to continue to work in higher education, supporting military-connected students."
Hill began in her new role on Jul. 11, but her experience in the field is extensive. At McMurry, she also spent time as a veterans adviser. At DeVry University, she was an admissions adviser, and at the U.S. Air Force Academy, she was an admissions counselor.
Hill has held several roles at UCCS itself, starting as a graduate recruitment and retention specialist in the School of Public Affairs in 2014. She then worked her way up in veterans and military affairs, becoming assistant director there in 2019, and then interim director from April to June of this year.
"Crista's background makes her well suited for this position, and her career has been focused on working toward this type of role," said Dr. Kimberly Guyer, UCCS associate vice chancellor of student affairs. "She is a veteran, having served in the Air Force, and she has 18 years of experience working in higher education, including 8 years at the University of Colorado Colorado Springs. While she has served military-affiliated students in all her roles in higher education, 11 of those years have been spent in roles specifically focused on serving military-affiliated students. Crista is passionate about student success, and I look forward to seeing our military-affiliated students succeed under her leadership."
In 2012, Hill also earned a Master of Public Administration from the Keller Graduate School of Management.
As the new director, Hill said she had two main goals. The first is to focus on wellness and resiliency for UCCS's student veterans, all military-connected families, and her staff.
"Coming out of COVID, everybody's kind of finding their way back again," Hill said. "And so, I want to make sure that we are taking care of our students and that I'm taking care of my staff."
The second goal is to increase the number of active-duty service members attending UCCS, a goal that has its own hurdles.
"One of the hurdles that we have when it comes to active duty students is that our tuition is higher than the rate that the military will pay," Hill said. "The military pays for $250 per credit hour for active duty military, and our tuition is just over $400 per credit hour. So trying to find ways to bridge that gap is really our main challenge. But that's one of the things that I'm working on when I say I want to increase the population."
Given her background as a student veteran and student parent, Hill's higher ed path has not been the traditional one. Prior to enlisting, she had also attended a community college for two semesters before not having the money to continue. Hill is also a first-generation college student.
"I was a single parent when I got my bachelor's degree, working full-time and going to school using my GI Bill," Hill said. "I serve the students that I once was, so it's really been a calling and passion for me. Had I not become the director, I still would be serving this population."