Active-duty dual-military couples in the Air Force and Space Force will be given extra time to decide whether they want to separate from the service after having a child.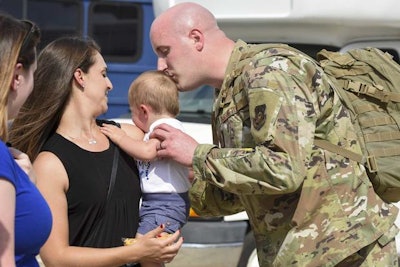 The new policy was handed down earlier this month, allowing parents up to 12 months to request separation from service after a birth or adoption.
"This new family-friendly policy recognizes the work-life balance our Guardians seek and provides greater opportunity for choice," Patricia Mulcahy, deputy chief of space operations for human capital, said in a press release.
"As part of our ongoing diversity and inclusion efforts, this is a positive step we can take to allow new parents more time to decide how to balance their careers with a new child," Lt. Gen. Brian Kelly, deputy chief of staff for manpower, personnel and services, said in a statement.
"It's vital that we continue to find creative ways to develop and retain talented and skilled Airmen and Guardians," he added.