A new bill passed by the Massachusetts Senate is designed to help military members who are moving to the state, reports wwlp.com.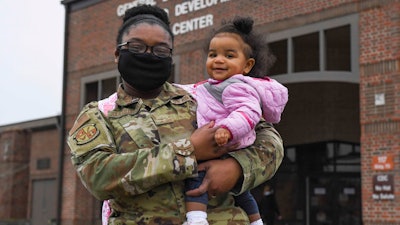 The bill, Senate Bill 25-58, will allow military children to enroll in school before they've arrived to the state and will provide in-state tuition for military-connected college students. It will also expedite the process of granting professional licenses to military spouses whose previous licenses, such as in nursing or teaching, from another state may not transfer to Massachusetts.
The new bill comes as the state's lawmakers move to prioritize veteran-related issues, reports wwlp.com, which references the "governance failures" and COVID-19 outbreak at a Holyoke Soldiers' Home last year that resulted in the deaths of at least 76 veterans.