It's now easier for active duty and military veterans to discover how they can convert their military experience into college credit at 17 private, nonprofit colleges in Wisconsin. The participating colleges are members of the Wisconsin Association of Independent Colleges and Universities (WAICU), which recently formalized its Joint Commitment to Accept Student Military Transfer Credit.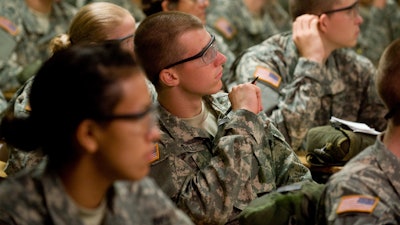 Now accessible on WisconsinsPrivateColleges.org, the joint commitment details how 17 of the WAICU-member institutions award credit to veterans for Basic Training, Advanced Training, and/or for Defense Activity for Non-Traditional Education Support (DANTES) Subject Standardized Tests (DSSTs).
"Wisconsin's private, nonprofit colleges and universities have long served veterans and family members of veterans," said Dr. Rolf Wegenke, president of WAICU, according to the Waushara Argus. "The WAICU Joint Commitment to Accept Student Military Transfer Credit further demonstrates support for veterans as they enter and complete postsecondary education at Wisconsin's private colleges and universities. Higher education is the gateway to opportunity, and this program recognizes that our veterans have earned their opportunity."
Participating WAICU institutions include: Alverno College, Bellin College, Beloit College, Carroll University, Concordia University Wisconsin, Edgewood College, Herzing University, Lakeland University, Marian University, Marquette University, Milwaukee School of Engineering, Mount Mary University, Northland College, Ripon College, St. Norbert College, Viterbo University, and Wisconsin Lutheran College.