Four departmental components and 28 civilian and military personnel were awarded Oct. 20, by the U.S. Department of Defense for the 42nd Annual DoD Disability Awards.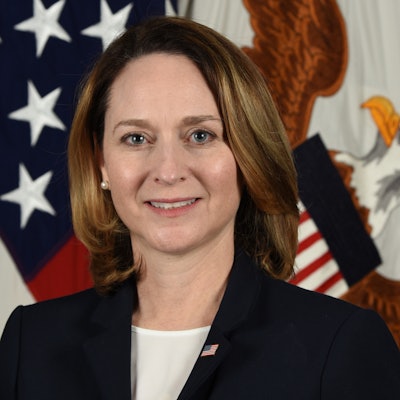 This year's ceremony was held virtually.
"Today, we celebrate the core element of our unmatched strength as a military and Department of Defense — our people," said Deputy Defense Secretary Dr. Kathleen H. Hicks. "Maintaining that strength requires tapping into every reservoir of talents and skills that America has to offer. That includes people with disabilities — who bring so much to this department through their talents, skills, education and motivation to serve."
Hicks said programs such as the Wounded Warrior program, Operation Warfighter, and the Workforce Recruitment Program allowed the DoD to recruit talent and benefit from skills and patriotism of all Americans, including those with disabilities.
"[Secretary of Defense Lloyd J. Austin III] and I are committed to making sure DOD draws from all of America's many and diverse strengths — and that in so doing, we also reflect the nation we're sworn to defend," Hicks said. "Their work has also been exemplary — implementing model programs, policies and practices that we encourage other components to adopt and expand, so that every part of our department benefits from the unique talents and skills that people with disabilities bring to the table."