The Department of Defense (DoD) is seeking to correct the military records of LGBTQ+ veterans who were discharged from the military under its former Don't Ask, Don't Tell policy, NBC News reported.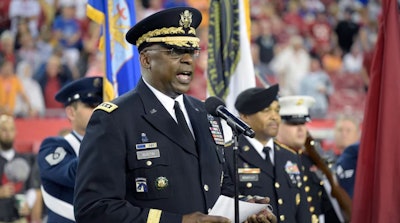 The initiative will involve submitting relevant military records of such veterans for potential correction. This effort will apply to veterans discharged from active duty when the policy was active – 1994-2011 – because of their sexual orientation and who received a discharge that was less than honorable.
The initiative was announced Sep. 20, marking the 12th anniversary of the 2011 repeal of Don't Ask, Don't Tell, which was originally signed into law by then-President Bill Clinton in 1993.
Under Don't Ask, Don't Tell, an estimated 13,000 service members were discharged.
"Over the past decade, we've tried to make it easier for Service members discharged based on their sexual orientation to obtain corrective relief," U.S. Secretary of Defense Lloyd Austin said in a statement. "While this process can be difficult to navigate, we are working to make it more accessible and efficient."
Previously, veterans dismissed under the policy could only update their records via application for a discharge upgrade. Per this new initiative, the DoD will still be accepting applications.
It will also increase outreach efforts to veterans discharged under Don't Ask, Don't Tell to encourage applications for record corrections, Deputy Defense Secretary Kathleen Hicks said.
"This outreach campaign will be online, by email, by mail, through nonprofits and veterans service organizations and more," Hicks said.
Alongside record corrections, the DoD also launched a new webpage with resources for LGBTQ+ service members.
Military service members who receive anything other than an honorable discharge can be ineligible for some military benefits. Though, in 2021, the U.S. Department of Veterans Affairs clarified that those dismissed on the grounds of sexual orientation, gender identity, or HIV status were eligible to apply for benefits such as health care and home loan guarantees.