The Defense Department's (DoD) plan to cut almost 13,000 medical positions from the department, Army, Navy, and Air Force was formed from inadequate assessments, Military.com reported.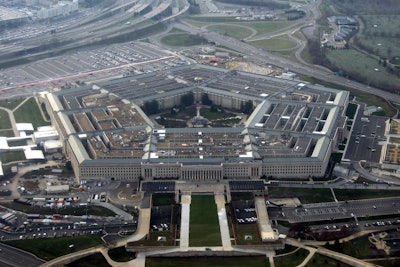 These findings come from a Jul. 11 Government Accountability Office (GAO) report, Additional Assessments Needed to Determine Effects of Active-Duty Medical Personnel Reductions, which claims that the DoD has not fully nor consistently assessed effects of proposed downsizing.
The department had planned for some billets, medical facilities, to be repurposed as operational billets – combat or combat support jobs – smaller medical staffs to care for military personnel and dependents in some locations, and other family members and retirees to go into civilian care through the Tricare network.
But the GAO argues that the DoD used wartime scenarios to determine how the number of necessary active-duty medical personnel but did not define requirements before proposing cuts; did not account for recruitment or retention issues when determining medical corps size; and did not do deep analyses of providers and care for non-uniformed patients.
Additionally, the department's plan to offer care for families and retirees through civilian providers may not be feasible due to shortages of medical personnel and competition from both the private sector and Department of Veterans Affairs, according to the GAO.
Per its current plan, the DoD risks hindering patient care and may be unable to care for wounded during wartime, the GAO said.
"Until DoD develops and uses guidance to comprehensively assess the potential effect that reductions may have on [military treatment facilities], it risks taking actions that could decrease the ability of the military health system to achieve its mission of ensuring the medical readiness of the force and caring for military service members and their families," the GAO report states.
The GAO made nine recommendations to the DoD, which the latter concurred with.
The DoD had originally planned in 2019 to remove more than 17,000 uniformed medical billets, an amount later cut down by approximately 4,500 positions.