Former Secretary of Defense Dr. Ash Carter died Oct. 24 at age 68, according to the Department of Defense (DoD).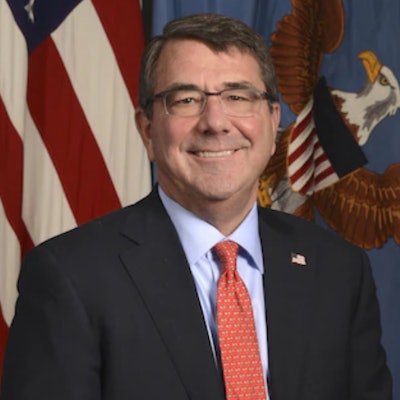 The U.S.'s 25th defense secretary died after a sudden cardiac event, according to a statement from his family.
Trained as a theoretical physicist, Carter held a number of roles throughout his career, including undersecretary of defense for acquisition, technology and logistics; deputy defense secretary under the Obama administration; assistant secretary of defense for international security policy under the Clinton administration; and director of the Belfer Center for Science and International Affairs at Harvard University.
As defense secretary, Carter focused on the Indo-Pacific region and Russian revanchism, and oversaw efforts to defeat ISIS. And under Clinton, he was responsible for strategic affairs, nuclear weapons policy, and the Nunn-Lugar program that removed nuclear weapons from Ukraine, Kazakhstan, and Belarus.
Carter also opened all military roles to women, increased paid military maternity leave to 12 weeks, and authorized transgender service members to join and serve openly.
"We're talking about talented Americans who are serving with distinction or who want the opportunity to serve," Carter said on the trans policy. "We can't allow barriers unrelated to a person's qualifications [to] prevent us from recruiting and retaining those who can best accomplish the mission."
Carter earned multiple accolades, such as being a three-time recipient of the Distinguished Public Service Medal and a recipient of the Defense Intelligence Medal from the Defense Intelligence Agency.