Brig. Gen. Daniel Brantingham, second in command of the U.S. Air Force's chaplaincy has been removed from his role as deputy chief of chaplains on Jan. 31, Military.com reported.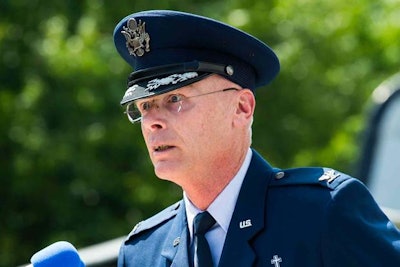 A "pattern of leadership shortfalls" contributed to Brantingham's dismissal, according to Air Force spokeswoman Ann Stefanek, who also said that Brantingham was not being investigated for misconduct and was still serving in the service branch.
"Our military leaders are held to the highest standards of personal and professional conduct and are accountable for their actions when falling short of those expectations," Maj. Gen. Randall Kitchens, Air Force chief of chaplains, said in an email statement.
Brantingham – his career spans over 30 years – has served in roles such as senior Protestant chaplain at Vandenberg Air Force Base's 30th Space Wing; cadet wing chaplain at the Air Force Academy; and command chaplain at Air Mobility Command.
Brantingham was appointed deputy chief of chaplains in November 2021.
The military services often do not disclose specific reasons for why a commander or military leader is fired.